Art history is full of stories about famous white men who created breathtaking art – but what about the female artists who have made an impact in the art world?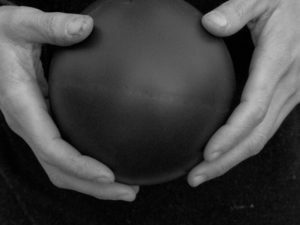 Women have been historically discouraged from pursuing a career in the arts (like many other fields). Yet there are many hugely successful female artists who persevered and followed their artist dream regardless. 
That being said, the statistics are still pretty shocking. In 2018, female artists made up just 24% of the 27,000 artists shown at art fairs. By the way, art fair sales that year came in at $16.5 billion.  
The eight female artists mentioned in this article are all trailblazers in their own right, breaking barriers both professionally and personally. And their value extends well beyond their gender, increasingly being held up against their male peers and recognised for their talent. 
If I had the space, I would add so many more names to this list, but alas, I am going to limit myself to eight as we take a brief look at these incredible professional artists and their contributions to the art world. 
Georgia O'Keeffe (American) 
Born in 1887, she sparked a cultural shift in 20th century American art with her distinctive artistic style and feminist perspective. Particularly in the United States, Georgia O'Keeffe's work has made a huge contribution to the world of contemporary art. Best known for her paintings of flowers, city skyscrapers, and New Mexico landscapes, Georgia knew from an early age that she was destined to become a professional artist.  
But did you know that she gave up painting at least three times during her artist career? Did you know that even the great Georgia O'Keeffe suffered from financial woes, nervous breakdowns and failing eyesight? Despite these setbacks Georgia's artist dream was never fully extinguished. Even when her eyesight failed her and she could no longer paint, she moved on to clay sculptures. 
"I've been absolutely terrified every moment of my life, and I never let it keep me from doing a thing I wanted to do." –Georgia O'Keeffe  
Tamara de Lempicka (Polish)
Maria Gorska, born in Warsaw in 1898  would eventually become professional artist 'Tamara de Lempicka' or 'The Baroness with a Brush'. When Maria was 12 her mother commissioned an artist to create a portrait of her. When Maria saw the finished painting she proclaimed that she could produce a better result, and so began her artist dream! 
Years later, Maria lived in Paris as a refugee, where she changed her name to Tamara de Lempicka. After giving birth, she became determined to sell her art and build a career as a professional artis to support her child. She began painting portraits of the wealthy and elite, and developed her distinctive art deco style. As her level of artistic fame grew she became embroiled in many scandalous love affairs, which were also depicted in her later work. 
Frida Kahlo (Mexico)
Frida Kahlo is one of the most iconic female artists of recent times, and yet she never dreamed of becoming a professional artist. Frida was actually more interested in science and biology in her early years and thought she would one day become a doctor. 
Frida suffered from polio when she was 6 years old, and then when she was 18 she was involved in a bus crash that nearly killed her. After the crash she lived in chronic paint. It was during her lengthy recovery that she began to paint. 
Throughout Frida's life she created 143 paintings, 55 of which were self-portraits. Her powerful self-portraits often depicted her psychological and physical pain. 
During her short life Frida Kahlo saw some success as a professional artist, but her fame really only started to grow after her death. Though she died at just 47 years old, Kahlo has inspired many books and movies over the years and the value of her artwork continues to grow . 
"I paint myself because I am so often alone and because I am the subject I know best." –Frida Kahlo  
Maria Prymachenko (Ukraine)
Maria Prymachenko was a Ukrainian Folk Art painter born in 1909 to a peasant family. Self-taught, she mainly worked in painting, embroidery and ceramics. She spent much of her life in Bolotnaya, a small village just 19 miles from Chernobyl. 
Prymachenko's artworks were inspired by Ukrainian folk traditions and included references to both the natural world and the fairytale world. She enjoyed a lot of success as a professional artist during her lifetime, with Pablo Picasso quoted as saying, 'I bow down before the artistic miracle of this brilliant Ukrainian.' 
Prymachenko's work was exhibited all over the Soviet Union, Ukraine and other countries. Her work has been featured on stamps and coins in Ukraine and the United Nations Educational, Scientific and Cultural Organization (UNESCO) declared 2009 the year of Prymachenko. 
Just recently, it was thought that up to 25 of Maria Prymachenko's artworks were lost in a fire caused by the 2022 Russian invasion of Ukraine. However, Anastasia Prymachenko recently confirmed that at least 10 of her works were saved by a man who entered the museum while it was in flames. The work of this female artist (and all artists for that matter) was certainly worth trying to save! 
Yayoi Kusama (Japan) 
Yayoi Kusama's fascination with polka dots began when she was a child, inspired by a hallucination she had while staring at a tablecloth. She left home in 1948 to study at the Kyoto Municipal School of Arts and Crafts, but found the experience too depressing and dogmatic. 
In the 1950's Kusama started writing letters to Georgia O'Keeffe, asking her for advice as to how to succeed in the New York art world. O'Keeffe was receptive, and even went so far as to encourage her own art dealer to buy some of Kusama's work.
Kusama's rise to international fame came in 1966, when she was the first female artist to represent Japan in the Venice Biennale. Kusama also caused a stir in the 60s when she protested the Vietnam war by climbing the Brooklyn bridge in a polka dot leotard. 
Kusama has collaborated with famous fashion designers like Marc Jacobs and created everything from handbags to lip gloss. She's also a prolific writer, having published 8 novels and several collections of poetry. 
After disappearing into obscurity for a couple of decades, Kusama returned to the world stage in 1993 and is now widely considered one of the most successful living, female artists.    
Marina Abramovic (Serbian)
Marina Abramovic knew she wanted to be an artist 'since always'. She was born in Serbia in 1946 and is most well known for her dramatic performance art, testing the limitations of both her body and mind. 
She began her professional artist career by studying painting at the Academy of Fine Arts in Belgrade, however as she continued to study she became more fascinated with the possibilities that performance art offered. 
One of her most famous pieces was called Rhythm O (1974) where she stood perfectly still in a room for 6 hours surrounded by 72 objects ranging from a rose to a loaded gun, and invited the audience to use the objects on her in whatever way they wished. 
Abramovic's fame grew in 1997 when she won the Golden Lion for best Artist at the Venice Biennale. In 2010 the Museum of Modern Art (MoMA) held a retrospective of Abramovic's work, The Artist is Present. Prompting the world to embrace Abramovic as a cultural icon. She went on to collaborate with well-known stars like Jay Z, Lady Gaga and James Franco.  
Kaylene Whiskey (Aboriginal) 
Kaylene Whiskey is a Pitjantjatjara artist from Indulkana, a remote Aboriginal community, in South Australia. Whiskey is a contemporary female Aboriginal artist who is exhibited in prestigious Australian galleries and won the 2018 Sir John Sulman Prize at the Art Gallery of New South Wales.
Kaylene Whiskey is fast turning into a household name as a professional artist. Her paintings feature bright colors rendering pop stars in flat pictorial space engaging with Whiskey's own life in rural Australia. She likes to have fun with her paintings, which often depict pop stars like Dolly Parton, Michael Jackson and Tina Turner. 
Whiskey's artist dream is to highlight positive messages about life in a remote Indigenous community. Being of the generation that grew up with Coca Cola and TV, as well as bush tucker and Tjukerpa (Cultural Stories) she enjoys combining the two worlds in her artwork. 
Jenny Saville (British)
Jenny Saville is a contemporary British artist most well known for her large scale paintings of nude women. She has been credited with reinventing figure painting in contemporary art. 
Saville was awarded a 6 month scholarship at Cincinnati University, where she enrolled in Women's studies. During her time in Cincinnati Saville observed lots of big women, which sparked her fascination in larger body shapes.  
As a talented yet unknown emerging artist, Charles Saatchi was enamored when he saw her work at one of her shows. Saville couldn't even attend her own show, as she couldn't afford the train ticket from Glasgow to London. Saatchi purchased some of Saville's work for his own collection, before asking the talented female artist to produce work for his gallery. 
Rising quickly and gaining public recognition as part of the Young British Artists (YBA) scene, Saville has been acknowledged for creating art through the use of a classical standard but with a contemporary approach.
Would you like to SHOW + SELL MORE ART? I've helped thousands of artists and I can help you too.
Join now. It's free. No spam. Unsubscribe when you want.