He thought his career was over.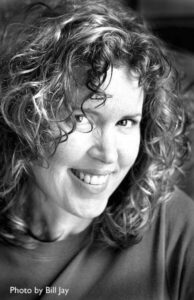 Bill Jay had been a professor of the History of Photography. He'd published dozens of books and hundreds of articles. He'd founded two majorly influential photography magazines. He'd travelled, given lectures, and taught around the world. As he supported other photographers, he'd become known as a fine photographer himself with solo exhibitions and books of his work.
And then he was bit by a rattlesnake.
One medical mishandling led to another, and Bill Jay was forced to retire and give up the career he'd built so passionately. He moved to a small seaside town outside San Diego and created a new life for himself, a smaller life.
No longer able to throw himself into his work, to travel, to carry heavy camera equipment, to meet with other photographers or students, Bill resigned himself to his fate.
But once a photographer, always a photographer.
He took to carrying a small digital camera in his pocket, always looking for new images to capture.
His daughter, noting the bearded and wizened faces of the homeless men who roamed the beaches of his new town, joked that this was the perfect place for him, "Look! All those old gits look just like you."
Bill looked at these homeless men, and realized that it was only fate that separated them. He began to meet these men, to talk with them and learn their stories. He took their pictures, shooting them in tight stark close-ups which he printed in hard blacks and whites.
He carried the prints with him and upon meeting one of his subjects again, would give him a copy of the picture. He imagined that, without a home, most of these images ended up in the trash.
But one day, one of the men came looking for Bill, "Come with me."
He took Bill down an alleyway and into an abandoned warehouse where the homeless men were known to gather and drink. Once inside, Bill found that they'd staged an exhibition. Their pictures were all taped to the wall. They'd titled their show The Wall of Shame. But, in fact, they were proud.
Not prouder than Bill. He said it was the biggest accolade of his career. This small exhibition meant more to him than a one-person show at the Museum of Modern Art. It was the perfect ending to his career.
A friend asked Bill if he could have a set of the prints? He took them to a homeless advocacy group in New York and they used the images to raise money for the cause. A book was published, titled Men Like Me, and suddenly Bill's career wasn't over. It was just different. But he was still using his work to help others, he was still making a difference.
And the success of Men Like Me led to two other book projects.
I've never known an artist to retire. That urge to question, to draw connections, to create, runs deeper than blood. And when we devote ourselves to it, when we share it and use it in service, the world can't help but notice.
The last time I spoke with Bill, he'd sold all of his belongings and moved to Costa Rica. "Crista," he said, "when you moved to France, you inspired me to change my life."
I inspired Bill Jay, the man who'd been my greatest teacher and mentor. Fancy that.
Bill Jay, who took this photo of me (above) the last time I saw him, died in his sleep in a hammock in his tiny Costa Rican hut. He was the Anne Sullivan to my Helen Keller, showing me how to see the world through new eyes and dance to its music. Because that's what teachers do.
I wish there were more Men Like Him.
Now it's my time to be a teacher. Would you like me to be yours? Sign up below for more information about how I help artists, just like you!