Are you interested in selling fine art photographs but not sure how to get started?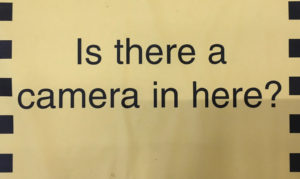 A quick google search turns up thousands of tutorials on how to land portrait photography clients or sell your stock image photography, but selling fine art photographs is a little more mysterious.
Where do you go to sell your fine art photographs? How do you find a market for your images? Is your work even sellable?
Luckily, the answer is simpler than you might think. That's why today I'll be sharing some tips on how to get started selling your fine art photographs.
Reframe how you speak about your work
If you want to start selling fine art photographs, the first thing you'll need to do is cultivate the right mindset. You are not a 'photographer' selling 'pictures', you are a fine artist, selling artwork.
Believe it or not, there is a lot of power behind the words you use to describe yourself and your work. Anyone can take a 'picture' but not everyone can create a fine art photograph.
The people who become your clientele aren't purchasing paper and ink, what they're actually purchasing is the feeling or experience your fine art photographs provide for them. They may also be purchasing the perceived status that comes along with displaying a piece of fine art in their home.
While there's nothing wrong with cheap and cheerful photography, fine art photography is a luxury product that you're marketing to a more affluent audience with enough disposable income to buy your work.
Keep this in mind as you begin your marketing efforts to sell your fine art photographs.
Conduct market research on social media
Most artists and photographers view social media as a tool to help them gain exposure for their work and potentially land sales. And while that can be true, social media also provides a means to conduct in-depth market research.
The more you understand about what motivates your target market to purchase fine art photography, the better chance you'll have of selling your images.
Dig around social media to answer questions such as; 'Who purchases fine art?', 'Which art events do they attend?', 'Where do they purchase fine art from?', 'What careers do they have?' 'Who are they following?' 'Who's following them?' and so on.
This information will help you begin to discern where you should be marketing and selling your fine art photographs.
Selling your fine art photographs online
In today's digital age, there's no reason why you can't sell your fine art photographs online. In fact, having a digital presence is a must if you want to gain gallery representation.
But there's also other advantages to selling your fine art photographs online. By selling directly from your personal website you'll bypass the need to pay commissions and keep 100% of the sale. You're also not confined by geographical location.
Your Website
Having a professional website that provides an option for clients to purchase your work directly from you is a must. Online stores such as Squarespace and Wix make it so easy to pick out a professional website template and get your site up and running within a few hours.
Make sure you make it simple and easy for people to buy from you via your website. If you make them jump through hoops to make a purchase they'll likely lose interest and move on. Make your 'Purchase now' buttons clear and make sure you have payment options set up via reputable platforms.
Limited Edition Art Stores
Online art stores such as Saatchi Art, Mammoth and Co, and Foxly sell limited edition fine art photographs at a higher price point. The great thing about selling fine art photographs on one of these platforms is that they already have an audience and regular website visitors looking to buy art.
When you make a sale via one of these websites you will usually have to handle the printing, framing, and shipping yourself. You can set your own pricing and keep a high percentage of the sale, however you will usually have to pay the website a commission.
Selling your fine art photographs in-person
There are plenty of opportunities to explore selling fine art photographs in-person. One of the best ways is through an art fair, but you might also want to seek gallery representation or network with art dealers in your community.
Art Fairs
Art fairs and festivals are a great place for selling fine art photographs. These are different to galleries because they are usually just a few days long and attract lots of foot traffic. The biggest season for art festivals is usually in the summer, when the weather is nice and the event can be held outdoors.
Outdoor art festivals are usually cheaper to sign up for than other fairs, and once you've paid for your booth you keep 100% of every sale you make.
Art fairs are a great way to connect with other artists and network. You'll also see all kinds of people in attendance; from gallerists to dealers, art buyers and more. You never know who you might meet!
It's a good idea to start by researching art fairs and festivals in your local area. You might even like to connect with other artists who have attended the art fair in previous years and ask how their experience was.
Galleries and Art Dealers
Let's not forget about seeking representation from a gallery or an art dealer. Finding representation can take quite a long time and there are no guarantees. But having a gallery or dealer back your work certainly comes along with advantages.
To start, you'll likely gain increased exposure and have someone take care of the 'selling' part for you. That being said, galleries and dealers usually take a large percentage of every sale. Don't begrudge them that though! They are bringing you a sale that you wouldn't have had without them. And they are upping your profile and the value of your work.
It's worth doing your homework before approaching a gallery or dealer to sell your fine art photographs. Some galleries only offer exclusive contracts, meaning you can't sell your photographs anywhere else.
Always remember to read the fine print and research the gallery thoroughly before you make your approach.
Start thinking outside the box
Now while I've given you plenty of places to start selling your fine art photographs, there's no reason why you can't think outside the box and find other ways to sell your work. Analyze your fine art photographs and start thinking about who else might be interested in them.
For instance, let's say the subject matter of your fine art photographs is predominantly buildings and great architecture – perhaps an architecture firm would be interested in purchasing your work? Or you might partner with a historical society? Don't be afraid to think outside the box.
Because the sky's the limit when it comes to selling fine art photographs.
Would you like to SHOW + SELL MORE ART? I've helped thousands of artists and I can help you too.
Join now. It's free. No spam. Unsubscribe when you want.