Looking to brush up on your craft in the new year?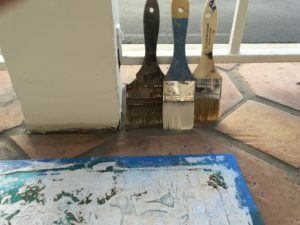 With no shortage of online art masterclasses available, it can be difficult to know where to begin. And while self-study is a great option to develop your skills as an artist, don't forget that feedback and critiques are essential too.
Some of these online art masterclasses include feedback from instructors and critiques, so if your budget allows I'd recommend checking one out.
However, if money is tight there are also some very affordable and even free options too.
With all that said, here's 7 of the best online art masterclasses. There's something here to suit every skill level and budget.
Glenn Vilppu is known around the world for his drawing courses, and you can find them all in one place at Vilppu Academy. These courses are a little more on the expensive side (between $800 and $1500), but that's because they include weekly feedback on your work.
Each week you'll be sent a video lesson and assignment which you'll email through once completed. Your work is then reviewed and sent back to you. You can also participate in group discussions and ask Glenn questions directly during Q&As. Just like going to a bricks and mortar art school!
This is a fabulous FREE resource that teaches you the art of digital painting. The course consists of bite-size video tutorials that will teach you the basics through to more advanced digital painting techniques.
If you've ever wanted to try your hand at some digital art, you'll definitely want to check out this online program.
The Tucson Art Academy is a great resource for fine artists in any medium; oil, acrylic, pastel, watercolor and clay. They offer self-study courses, mentoring programs as well as downloadable video masterclasses with renowned artists.
If you're a fine artist looking to brush up on your skills, be sure to check out Tucson Art Academy. Prices range from $395-$895.
If you're after a more budget friendly class why not check out Udemy? They have loads of masterclasses for artists and run flash sales quite often.
In the complete drawing masterclass, you'll learn new drawing techniques and quickly go from beginner to advanced. Perfect for the emerging artist or the more advanced artist who wants to refresh the fundamentals.
This 'Netflix' style Art Academy is a subscription based platform. For just $35 per month you'll gain access to 2000+ hours of learning material, interactive live classes and 50,000+ images to practice with.
New Masters Academy have a ton of classes in drawing, painting, and sculpture. They cover a range of topics such as landscapes, portraits, anatomy, art theory and more. They also have an optional coaching program for an additional fee.
With over 20 years of experience teaching thousands of students at the Watts Atelier, Jeff Watts has created an online art academy based on the traditions of the masters.
There are over 21 fine art masterclasses to choose from, along with other online courses and some in-person offerings. You can sign up for a subscription starting from $49 per month and cancel at any time.
For just $20 per month you'll gain access to over 150 painting lessons, group workshops, critiques and more. My Painting Club has lessons in abstract, acrylics, drawing, oils as well as over 70 painting workshops.
If you're struggling to find something to paint, you can simply type in a descriptor like 'flowers' or 'mountains' to the search bar and receive a number of relevant classes to choose from! They offer a 7 day free trial too.
So there you have it, 7 of the best online art masterclasses available today. I hope you find this list valuable and do let me know if you decide to try one of these classes.
And don't forget – when it comes to developing your craft, the most important thing to do is just keep practicing.
Would you like to SHOW + SELL MORE ART? I've helped thousands of artists and I can help you too.
Join now. It's free. No spam. Unsubscribe when you want.
Working in the international world of contemporary art, Crista Cloutier has spent her career selling art and marketing art to art galleries, museums and private collections. 
Using her professional experiences, Crista has created The Working Artist Masterclass, where she's developed a global reputation as an artist's coach. Crista can teach you how to be an artist; including how to sell your art, how to sell art online, how to sell photographs, how to price your art, how to succeed at art fairs, and even how to find your art style. 
Crista has worked with established, blue-chip artists to raise their profile and attract greater opportunities. And she's also helped thousands of emerging artists to build a professional art practice. To learn more, visit https://theworkingartist.com