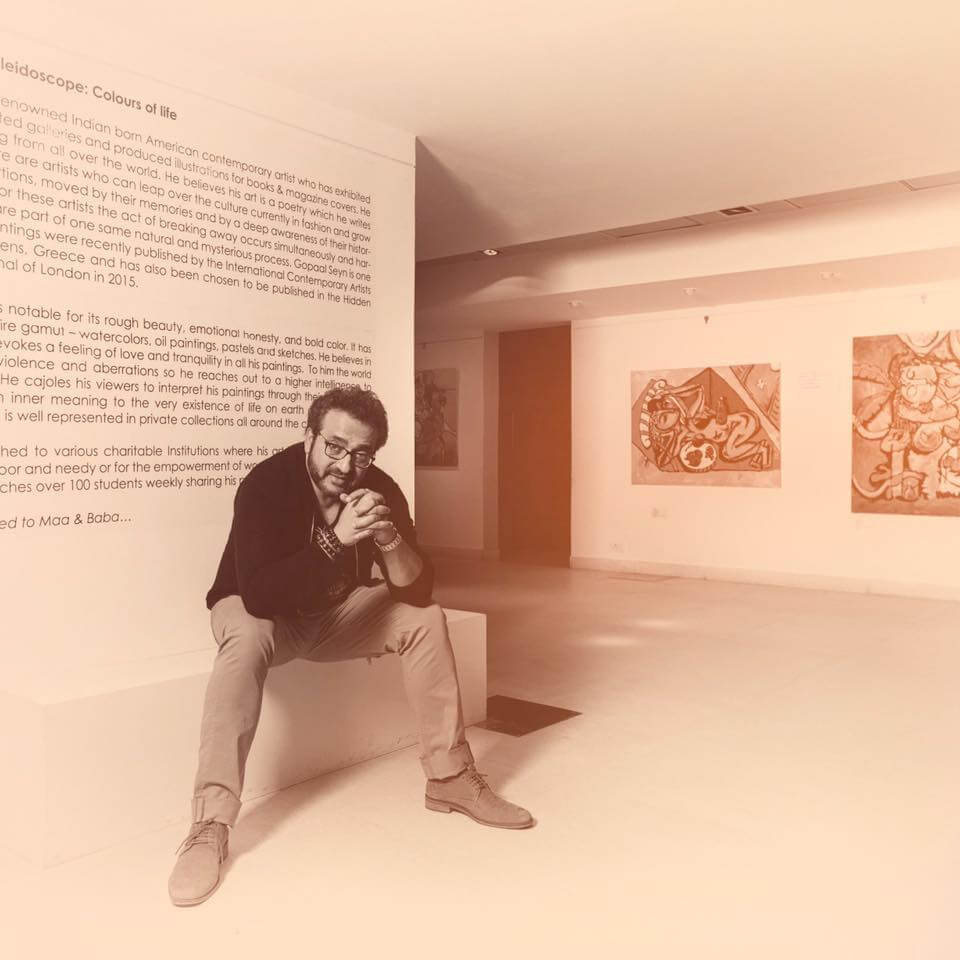 Prior to quitting his full-time job, artist Gopaal Sen worked the high flying corporate life – travelling 180 nights a year.
And yet he still managed to spend his weekends teaching up to 150 art students. Gopaal has now taught over 1000 artists and has never, ever missed a single class.
How?
"It's passion that pushes you to the limits", he explains. Gopaal enjoys teaching so much because he believes in the power of passing on that which is so meaningful. He loves sharing ideas with his students.
But as an artist, Gopaal needed his own mentor to grow.
Because he never believed that he could be an artist himself.
He was his own worst critic. He suffered, as most artists do, with low self-esteem. "Art is not an easy journey" Gopaal says, "it's all about believing in yourself – because failure is not an option."
It was The Working Artist that gave Gopaal the boost he needed to believe in himself. By giving him the tools to get started, The Working Artist helped Gopaal to get his work known. This success has helped him step into the light with confidence.
Gopaal says that The Working Artist taught him how to brand himself as an artist, but first and foremost, it helped him to understand what kind of artist he was.
Today, Gopaal has a world-wide fan base. He's exhibited his work in solo shows world-wide, including New York, Athens, Milan and London.
Recently, Gopaal attained his greatest achievement to date was he was invited to India to do a month-long show in Calcutta. The show was welcomed not only by fellow artists, critics and press, but more importantly, it was received warmly by his friends and family. Despite all the artworks sold, Gopaal remembers this feeling as "absolutely priceless."
Gopaal has been able to leave the corporate world behind and embrace the life of a working artist. He's remained committed to his Social Art workshops. His time is spent working with new ideas, and it's now his vital mission to make a difference in people's lives through art.
Gopaal reveals, "If you want to be a successful artist you have to be original. And true creativity comes from the heart."
To see art that comes from Gopaal Sen's heart, click here.
And to join my mailing list so we can keep in touch, please sign up here!