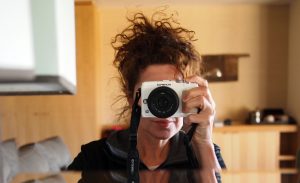 Instagram has become an enormously popular social media platform. And this visual app is positively viral amongst photographers. Whether you're a professional or a hobbiest chasing the perfect photo, Instagram is the ideal platform to post, share and gain traffic to your images. 
Instagram also provides the perfect tool to build relationships, explore collaborations, gain representation, make sales, get published, and build a following of fans for your work. And by connecting with other photographers on the platform, you can gain constructive feedback and improve your craft while you find potential clients. 
No matter your photography goal, posting your work on Instagram has the potential to get you noticed – as long as you use it wisely.
So how does one make the most out of using Instagram as a photographer? Here are a few hints and tips to ensure that you are promoting your images as effectively as possible. 
Post your best images
Shockingly, the number of people who post quantity over quality when it comes to Instagram is substantial. You want your Instagram to be a showcase, a snapshot of the best pieces of work that you create as an artist. Think of your Instagram feed as an insight into your professional photography portfolio. You want the images to stand out, to be exceptional and eye-catching to your audience. 
Top-quality images are even more of a necessity if you want to sell photographs online. You wouldn't submit less than exceptional images to a gallery to sell, so think of Instagram in the same way. 
As your following grows, ensure that each image you post leaves your audience in awe. A developed aesthetic will keep followers and visitors engaged with your page. You can do this by sticking to similar editing processes for each image, theme, and color palette. 
Find your niche
By marketing your art online, you're presenting your images with the potential to make money from your photography, whether that be professionally or just some extra cash to feed your passion. There are hundreds of budding photographers on Instagram so you want your account to stand out from the competition. 
Finding your niche within your photography makes this process a lot easier. 
Develop your brand aesthetic to showcase your images with Instagram. Keep in mind that your photos should all follow a general theme and have something in common. Whether you pick street photography, fashion, travel, food, portraits, no matter the subject – ensure you stick to it. 
They don't have to be exactly the same – but you want people to know that it was you who took the picture.
It's possible that your followers chose to follow because of your style or subject matter or technique. So they'll be counting on you to follow through.
You can also consider using the Highlights feature on Instagram to provide a collection of your best images that will sit at the top of your profile.  
Make it personal
When considering how to be an artist on Instagram, remember that the best artworks, including photographs, often come when associated or triggered by personal thoughts, feelings, experiences, or desires. In fact, I would say photography is the most powerful medium of all.
Instagram presents the perfect platform to take advantage of this. You can use it as a personal journal documenting your life journey. Your feed doesn't have to be focusing on your work all the time – focus on your life as well. People love to see the life of an artist.
Perhaps you are on the adventure of a lifetime, a trip around the world. You can use your trip as the theme for your feed and provide your followers with a story through the images you post as you travel. Think of the most fascinating moments during your travels or perhaps, choose to focus on the food you eat or the people you meet. How do your work and your life intersect visually? 
Remember to make it personal, keep the editing the same and stick to your theme, and you can take your followers on the journey with you. Many famous Instagram accounts belong to those who use their photography skills to showcase their travel and experiences. 
Use an actual camera
Instagram is an app – that often leads to people believing that their smartphone will be of an adequate standard to provide the ultimate images for their photography account. But, not necessarily.
A lot of experts advise that professional photographers put the smartphone down. No matter how good you believe the camera of your phone is, some experts advise that it is not enough. They say that if you want your photography account to be legitimate, professional, and well-received, opt for a DSLR camera to create the highest quality images. This way, you have the freedom to change the settings as you take the images, switch lenses, and create so many different photos of different appearances with just one camera. 
They say the same for Instagram filters – don't use them. Instead, use an editing program to adjust lighting, shadows, highlights, and other settings. 
I'm not going to judge how you shoot or edit your images. I'm a photographer and I'll admit to using my iPhone in addition to my DSLR. I can see a difference in the images but too often, it's easier to just use the phone. But do be sure that your images are all quality – no throw-away shots.
Be strategic with your posts
There is an art in creating art successfully for Instagram. You need to understand the algorithm and know the best time to post to gain the most traffic and engagement to your images. 
As mentioned before, focus on quality over quantity. No matter how many times you post – if the images aren't high-quality, they won't gain the traffic and engagement you need to be successful. If your content is relevant and well-done, it's more likely to receive positive responses and help your image appear higher up on followers' feeds – increasing engagement.
Generally speaking, the early morning, around 6 am on a Saturday or Sunday, seems to be the best time to post images. However, each day has its own best time to post. Do your research on your chosen day of posting to gain the most traffic to your image. Remember to consider different time zones and the people you want to target. 
Captions and Hashtags
Finally, ensure your captions are interesting. This can help people spend more time on your image, and engaging through comments, likes, and follows. The more engagement you get, the more likely you are to be at the top of the feed. Captions also provide an opportunity to make your photos more personal and connect more authentically with visitors and potential followers. 
Hashtags in your caption also help your images to be discoverable. A lot! Use relevant and popular hashtags to help your pictures get noticed. You can hashtag subjects, locations, and other relevant photography hashtags. 
Be aware that hashtags are an art unto themselves. Although everyone tends to use the same popular hashtags over and over again, I have personally started to limit my hashtags. I also make up my own hashtags for fun. And I've learned that using hashtags that have thousands of followers instead of millions will get your work seen more easily. If everyone is using #photographersofinstagram, the odds are low that yours will be at the top of the feed. 
The Bottom Line
These are my top tips to making the most out of Instagram as a photographer. Be unique, Be consistent, show only quality, make it personal, and keep it authentic. If you approach Instagram this way, and be sure to engage with others, you will be rocking this social media platform in no time!
Learn how to approach to art-world decision makers, create revenue streams, and get paid more being who you are – an artist.
Join my list, it's FREE, and I'll share everything I know about working as an artist.