Join Me on a Magical
Artist Adventure in London!
Unlock your creative potential as you embark on an unforgettable journey through London's secret treasures.
Picture this: a day filled with creative inspiration, deep conversations, and immersive experiences, designed exclusively for artists.
Imagine watching art masterpieces come to life before your eyes. 
But this adventure is not just about observing art—it's about immersing yourself in its soulful essence. Get ready to journey within as we explore the hidden depths of art, igniting your imagination and transforming the way you see the world.
What sets this experience apart is the intimate setting I've crafted for you. With a small group of fellow artists, you'll have the space to absorb, reflect, and discuss what you're learning. Together, we'll create a synergy that fuels your artistic momentum.
As your guide and mentor, I'll be by your side throughout the entire adventure, providing unwavering support and guidance. And snacks!
From the moment we meet for coffee at 10:30 AM in central London, to the late afternoon/early evening when we conclude our exploration, I'll ensure your comfort, enjoyment, and artistic growth.
Prepare to indulge in a beautiful lunch as we bond over meaningful exchanges with fellow artists. Engage in guided exercises that challenge your perspective and open new dimensions of expression. 
It's a day filled with inspiration, self-discovery, and deep connections.
Transportation from our starting point and back again is included, making your journey hassle-free. Any entry fees are also covered, ensuring you have uninterrupted access to London's artistic treasures.
Do you remember Julia Cameron's book "The Artist's Way" and her advice on taking Artist Dates? Consider the Artist Adventure as an Artist Date turned up to 11!
If you can join me in London on Monday, June 5th or Saturday, June 10th, mark your calendar and reserve your spot now. 
Spaces are limited to 6, and this is an adventure you won't want to miss. 
Let your artist's spirit soar in the heart of London's artistic wonders—join me for an extraordinary adventure filled with inspiration, growth, and pure artistic bliss.
Book your place today and meet me in London!

My name is Crista Cloutier and I've traveled the world taking Artist Adventures by myself or with friends. Now I want to share an Artist Adventure with you!
This will not be your usual London tour. I spent years living in London as an artist and I know the city and her secrets intimately.
I'm also the founder of The Working Artist Masterclass and over the past ten years, I've worked with artists in over 80 countries, helping them to uncover their creative gifts and share them with the world in a much bigger way.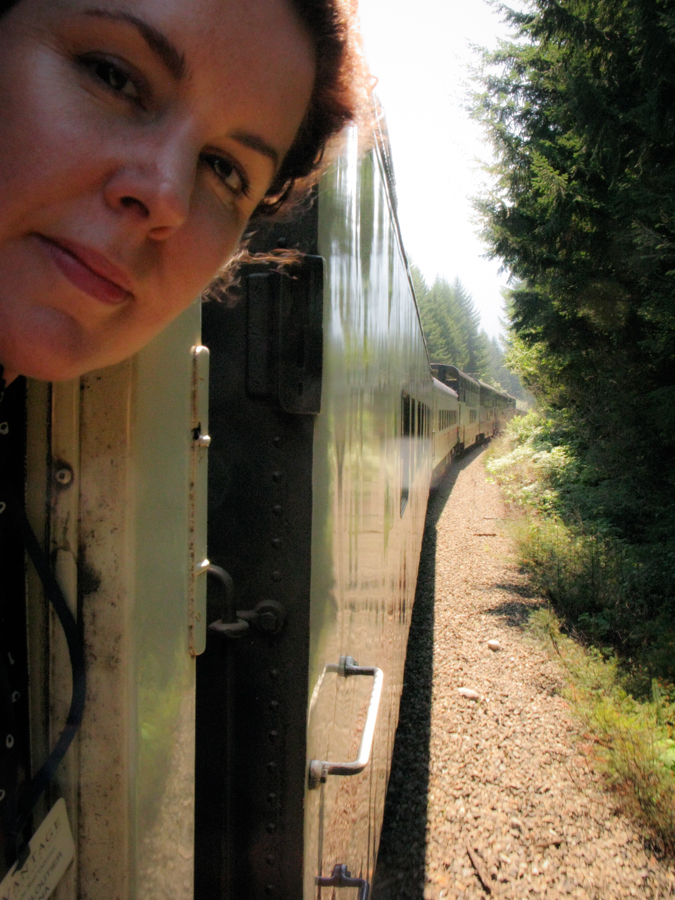 My clients call me "The Artist Whisperer" for my gift of helping creative people find the blocks that stop them and move forward with more success.

During our Artist Adventure, you'll be exploring the city while you also go deep within. 
You won't be alone; you'll be with myself and small group of like-minded souls. I'll answer any questions about your own practice that come up, and together we'll share an adventure that you'll never forget.

It's going to be fun!
You have a choice of two dates:
Monday June 5th, starting at 10:30 or

 

Saturday June 10

th, starting at 10:30


Price:
£ 147



Note: Working Artist Masterclass Alumni receive a £ 20 discount for a total of £ 127.

Use the code ALUMNI


What's Included:
Transportation from the start of the Artist Adventure in Central London to the end


Any entry fees


All snacks and drinks


A delicious lunch


Guided exercises to connect with your Muse


Great conversations



Personal guidance and insights from Crista Cloutier of The Working Artist
What's not included:
Transportation to/from our Central London starting and ending point

 

 

Additional food or beverages outside of our scheduled stops

 

 

Any souvenirs or mementos you wish to purchase

 

 

Any promises about the weather

 (Bad weather never stops real artists from adventure 😉)